Kindergarten Orientation for students beginning Kindergarten in September 2019 will be held on May 28 and May 29.  More information will be sent to families who have registered next week.
You're invited to…
Millstream School "Picnic in the Park"
Thursday May 16, 2019
5:30PM to 8:30PM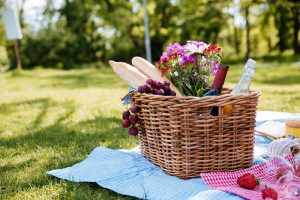 Pack your picnic basket with delicious dinner and dessert options, don't forget to pack beverages!
Sports equipment, music & bathrooms provided. Please remember to bring your own blankets etc.
We look forward to seeing you there!
Thanks to Millstream PAC for organizing.
Effective Tuesday April 23rd, Strong Start hours will return to the morning between 8:45AM and 11:45AM.
Opera – Countess Maritza, Tuesday, 23 April 7pm

Ballet – Alice in Wonderland, Saturday, 18 May 2pm
Island Health – Information for Students and Families
With the outbreak of measles in Vancouver, BC, families may be wondering what steps they can take to protect themselves from measles. Vaccination is the best method of protection. All school-age children and adults born in 1970 or later should have 2 doses of MMR vaccine for full protection. Most people born before 1970 are immune to measles because of past exposure or disease.
Please take some time to check your vaccination records to see if you or your children need additional vaccination. Vaccination is available from physicians, pharmacists (for adults and children over 5 years), and public health units (for children). Call ahead to your healthcare provider to ensure that MMR is available at your appointment.
If you have any questions or would like more information about measles and MMR vaccine, please visit healthlinkbc.ca and immunizebc.ca.
Dear Parents/Guardians,
With the possibility of snow this week and next, please take a look at our weather procedures. Schools remain open if at all possible, including during snowfalls. It is ALWAYS up to the parent to decide whether or not to send their child to school during inclement weather.
Weather-Related Closures & Cancellations
For instant updates and information posts, please follow us on social media:
We will also post to the SD62 Website: https://www.sd62.bc.ca/
Thanks for taking the time to look through this,
SD62 Communications Team
Dear Parents / Guardians of Millstream students,
Here are some updates from our office…
Lost and Found will be on display tomorrow. Please have a look as all items will be donated on the weekend
Tomorrow, Thursday , is an early dismissal day. All students will be dismissed at 11:38am
Parent/Teacher & Student-Led Conferences take place from 1-7pm tomorrow. Appointments need to be made in advance
There is no school on Friday November 23rd
In lieu of a Winter Concert, an open house will take place on the afternoon of Dec. 18th in many of our classrooms. More information will come to you  from classroom teachers
Enjoy the long weekend. Looking forward to seeing everyone tomorrow.
Millstream Office
Dear Strong Start Participants,
The Strong Start Program will not be running on Wednesday November 21st.
On Thursday November 22 the program will be located in the gymnasium and will run from 8:45am-10:30am.
Thank you,
Millstream Office
Dear Parents/Guardians,
Halloween is nearly here! Please take a moment to read the following costume guidelines. Teachers will go through these points with students and if you could also do the same with your child, it would be very much appreciated.
Costume guidelines:
Full face makeup is permitted as long as it isn't too scary or offensive.
No imitation weapons of any kind.
Half masks such as masquerade masks are permitted. No full masks please.
Friendly clowns, jesters, mimes etc. are permitted. No scary clowns please.
These guidelines are in place so that students can be easily identified. Please use your discretion when sending your child to school in an appropriate costume. We do our best to create comfortable and safe environments in our schools and we thank you for helping us to do so. Halloween is a very fun time of year and we want to continue to be able to offer that to our students in the years to come.
Thank you for your continued support and diligence in keeping our students safe.
Sincerely,
Scott Stinson
Superintendent of Schools
Sooke School District #62
Welcome to a new school year at Ecole Millstream School!  We hope everyone had a fun and adventurous summer.  The first day of school for Grades 1 to 5 is Tuesday, September 4th from 8:30 am to 11:38 am.  On Wednesday, September 5th students in Grades 1 to 5 come to school for a full day.
Kindergarten students begin on Monday, September 10th according to a gradual entry schedule.  If your child is a Kindergarten student, and you have not received an email from the school regarding gradual entry, please give us a call.
We look forward to seeing you soon!