Please come and have a look at the Lost and Found.  It is located inside the school, next to the StrongStart Center.
It will be on display outside after school tomorrow – Friday, June 7th.  Remaining items will then be taken to a thrift store.
Thank you for claiming your child(ren)'s belongings.
Due to this Friday's District Track & Field meet, hot lunch has been moved from June 7th to June 21st.  The next pizza day is June 14th and then June 19th.
Jump Rope for Heart skipping activities will take place tomorrow afternoon, June 5th.  Please dress is your favourite, comfy 80's/90's clothing and shoes.
Thank you to the generosity of our Millstream families … we have raised over $2,500 for the Heart & Stroke Foundation.
Thank you to everyone who participated in yesterday's reunification drill.  We appreciated your patience, especially in the warm weather.  We were also very impressed with how well the students managed this experience.  A total of 217 students were released in approximately 55 minutes.  The consultant who worked with us on this drill felt that it went very well yesterday.  Thank you again!
Thank you from Mme Papineau to all the Millstream staff, families, and friends who came out to watch Ballet Victoria, Saturday afternoon. It was wonderful to see all the excited, smiling people enjoy the magical performance of Alice in Wonderland.
It is lovely to experience this warm weather and sunshine!  Just a reminder to students to bring hats and wear sunscreen during the summer-like weather.
Also, there has been some confusion recently about dress code.  There is not a school dress code.  Please feel free to contact Mrs. Krusekopf, our principal, if you have questions or concerns.
Kindergarten Orientation for students beginning Kindergarten in September 2019 will be held on May 28 and May 29.  More information will be sent to families who have registered next week.
You're invited to…
Millstream School "Picnic in the Park"
Thursday May 16, 2019
5:30PM to 8:30PM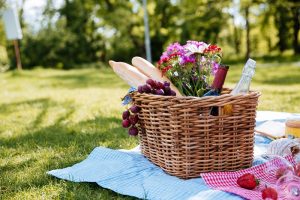 Pack your picnic basket with delicious dinner and dessert options, don't forget to pack beverages!
Sports equipment, music & bathrooms provided. Please remember to bring your own blankets etc.
We look forward to seeing you there!
Thanks to Millstream PAC for organizing.
Effective Tuesday April 23rd, Strong Start hours will return to the morning between 8:45AM and 11:45AM.
Opera – Countess Maritza, Tuesday, 23 April 7pm

Ballet – Alice in Wonderland, Saturday, 18 May 2pm